Executive Chef Nicola Frizzale
Born in Italy, Nicola has over 19 years' experience in the hospitality industry having worked for some of the world's most luxurious hotel brands. Holding a particular passion for desserts, at a young age, he embarked on a culinary journey through his homeland, studying the country's favourite sweet treats, developing his passion for cuisine.
In 2015, Nicola embarked on his culinary journey in Shanghai. Engaging in occasional conversations in Chinese immediately bridged the gap between him and his guests, fostering an environment that has allowed him to gain deeper insights into local culinary traditions and the preferences of Asian guests.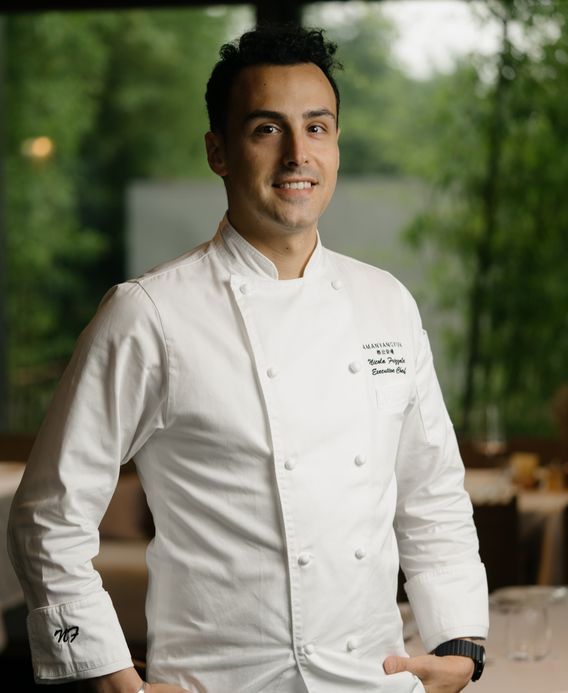 "In Italy, desserts have become part of our food culture. All Italians have wonderful childhood memories of desserts – and it is this notion that inspired me to become a chef."
Aligning with Arva's philosophy of bringing joy through careful preparation of fresh ingredients, chef Nicola continually strives to find balance in his art, ensuring all diners are invited to create new memories with their loved ones around the Arva table.